When you have a craving for steak, only a great steak will do! Charlotte is blessed to have a very dynamic and diverse culinary scene. From street tacos and walk up food trucks to fine dining and culinary experiences, Charlotte has it all. And, when you have a craving for steak, only a great steak with lots of flavor will do. As luck would have it, Charlotte has some of the best steakhouses around to satisfy that steak craving. Check out my short list of Charlotte's Best Steakhouses.
And, if you aren't a steak lover, but find yourself visiting a steakhouse, have no fear. Many Charlotte steakhouses now offer vegetarian, vegan, as well as gluten free options which are still robust and full of flavor!
Beef and Bottle Steakhouse
"The Beef 'n Bottle Steakhouse is known both far and wide for steaks, service and atmosphere, along with an impressive wine list. We are the local's favorite Charlotte Steakhouse, consistently serving the finest steaks since 1958!
The Beef 'n Bottle's weekday business usually consists primarily of traveling business people and other business diners, but it's the intimate, old-fashioned atmosphere that keeps locals, usually in the form of couples, coming back for more once they've found it the first time. With it's dark paneling, ambient lighting, candles on the tables and white-linen service from a knowledgeable and friendly wait staff, the Beef 'n Bottle caters to the romantic at heart as well as the business traveler who seeks a quiet respite from the rigors of the day."
The Porter's House
"At The Porter's House the people are the heartbeat. Rooted in the generous hospitality made legendary by porters of the past, we pay homage to the timeless traditions of quality, care, richness, and warmth. That legacy of personal service, humble elegance and legendary experiences drives us. It extends into the ingredients we source, the fine spirits that fill our bourbon room, and the thickness, tenderness and marbling of signature porterhouse steaks. When you come to our house, The Porter's House, every meal is an occasion."
The Palm
"At The Palm, our philosophy is simple: treat guests like family, serve great food and always exceed expectations.
That philosophy was born in 1926, when Pio Bozzi and John Ganzi opened the first Palm in New York City. From day one, Pio and John shared their commitment to quality and a generosity of spirit with every guest who walked through their doors.
What began as a restaurant became a second home to a vibrant cast of artists and writers, tycoons and civic leaders, screen stars and working families."
Steak 48
"At Steak 48, we pride ourselves on serving you the best of the best. We put detail into every appetizer and thought into every side dish. From our double-baked truffle potato to our rock shrimp mac and cheese, every plate in our steak restaurant contains high-quality ingredients. With Wet Aged USDA Prime Beef, premium Wagyu selections, and world-class seafood, our menu goes beyond a typical steakhouse and steak restaurant menu. Our chef sources our beef from specific farms that meet our exacting standards; and we only serve the best sustainable fresh fish and shellfish. Steak 48 even features an in-house butcher shop where master butchers custom cut 28-day, wet-aged steaks by hand. To perfectly complement our meals, we offer hand-crafted signature cocktails made with locally sourced ingredients and a selection of 6,000 wine bottles."
The Capital Grille
"We invite you to join us at The Capital Grille in Charlotte, North Carolina for a world-class dining experience. The restaurant is inside the Fifth Third Center across from the Charlotte Marriott City Center and Discovery Place Science. Enjoy dry-aged steaks and fresh seafood made from the highest quality ingredients prepared with you in mind. To complement your dining experience, we feature over 325 new and old world wines curated by our Advanced Sommelier and classic cocktails with our own twist.
Dressler's Restaurant
"Dressler's Restaurant is where it all started for Rare Roots Hospitality Group. Chasing a lifelong dream, Kim and Jon Dressler opened the first Dressler's in Huntersville in 2003, and expanded to add the location at The Metropolitan in 2010. Dressler's exists to provide memorable evenings and exceptional service. Over ten years in Charlotte, we've formed lifelong friendships with our guests, and make new ones daily."
Sullivan's Steakhouse
"Welcome to Sullivan's Steakhouse in Charlotte, located in the Steel Yard Complex of the historic and part of the vibrant South End restaurants. Surrounded by lush trees, our two-story brick building offers diners an escape from the everyday. Our hand-cut steaks, fresh seafood, signature cocktails and lively music will make your evening at Sullivan's a steakhouse experience you won't soon forget."
Firebird's Wood Fired Grill (multiple locations)
"Firebirds Wood Fired Grill is located in Charlotte near Regal Stonecrest at Piper Glen Stadium 22 in Stone Crest Shopping Center. We are an American Restaurant and Steakhouse known for our scratch kitchen, bold flavors and inviting atmosphere. Enjoy our signature menu items including hand-cut, aged steaks and fresh seafood or our specialty crafted cocktails and select wines. Join us for Happy Hour at the FIREBAR ® or on the patio for drink specials and bar bites. We offer top-notch service and upscale dining at a modest price."
Do you have a favorite steak restaurant not mentioned in my Charlotte's Best Steakhouses blog post? Reach out to me and let me know. I'd love to hear about your favorite restaurant.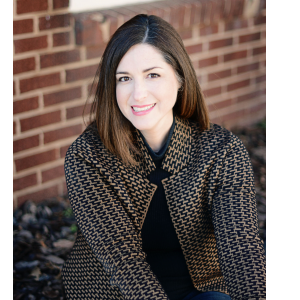 Charlotte, North Carolina
(704) 413-1677
Whether you are relocating from around the world or from just around the corner, allow Natascha Honc to take the stress out of buying and selling real estate. As a Coldwell Banker Realty full-service real estate agent, Natascha has a vast, professional team ready to support you. The real estate market can be complicated, but with professionalism, patience, and respect, Natascha Honc will guide you every step of the way. Let's connect today!